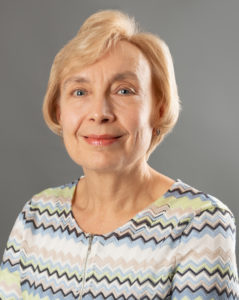 Prof. Olga Garaschuk investigates the mechanisms underlying the function of neuronal networks in vivo at the Institute of Physiology at the University of Tübingen, she leads.
The major research lines include: (i) Characterization of the endogenous brain rhythms; (ii) Elucidation of the mechanisms underlying processing of sensory signals as well as (iii) Processes contributing to aging and neurodegenerative diseases.
Deutsch
Prof. Dr. Olga Garaschuk ist seit dem 1. Januar 2022 als Vizepräsidentin der DPG tätig. Als Mitglied des Präsidiums übernimmt sie damit vorrangig die Aufgaben der Repräsentation der Gesellschaft nach innen und außen. Unterstützt wird sie dabei durch die übrigen Mitglieder des Vorstands. Ihre Amtsperiode endet laut Satzung nach 3 Jahren am 31.12.2024. 
Im Rahmen ihrer wissenschaftlichen Tätigkeiten untersucht sie am Institut für Physiologie der Universität Tübingen die Mechanismen, die der Funktion neuronaler Netzwerke in vivo zugrunde liegen. Im Besonderen sollen u.a. endogene Hirnrhythmen charakterisiert sowie Prozesse, die zur Alterung und zu neurodegenerativen Erkrankungen beitragen, untersucht werden.