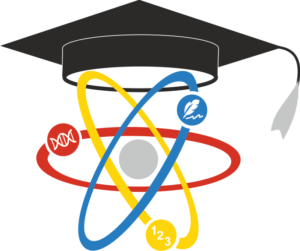 Thousands of students from Ukraine study and receive research training abroad. At the same time, the overall visibility of this talented next generation of scientists remains rather under-appreciated, both abroad and in Ukraine. Many PhD students also work on joint bi-lateral or international collaborative projects, or carry out research on topics related to Ukraine – e.g. its history, language, ecology, etc.
Since 2016, we organise our PhD Thesis Presentation Contest with the aim of promoting these young scientists and in doing so contribute to increasing the visibility of Ukrainian PhD students abroad and raising the profile of the international academic collaboration with Ukraine. In these challenging time, when Ukraine is in flames and its people resist russian invasion and aggression, we stand with people of Ukraine and wish to support them, also through the organisations of this Contest.
The Final 2022 will be carried out on Thursday, 30 September 2022 in Hannover, Germany within the framework of the Days of Ukraine in Lower Saxony (30 September – 1 October 2022), accompanied by the Annual Meeting of the German-Ukrainian Academic Society (Die Deutsch-Ukrainische Akademische Gesellschaft e.V., DUAG). The PhD Contest judging panel will consist of researchers involved in international cooperation with partners in Ukraine, appointed by the board of the Society.
Past events: check the PhD Contest archive page
This PhD Contest is organised by the German-Ukrainian Academic Society (DUAG)/ The UKRAINE Network. It has been sponsored and supported by:
2022: Nomad Bioscience GmbH and the Embassy of Ukraine in Germany
2021: Nomad Bioscience GmbH and the Embassy of Ukraine in Germany
2019: Nomad Bioscience GmbH and the Embassy of Ukraine in Germany
2018: Nomad Bioscience GmbH and the Embassy of Ukraine in Germany
2017: Nomad Bioscience GmbH, Global Business Management (Wirtschaftswissenschaftliche Fakultät, Universität Augsburg) and the Embassy of Ukraine in Germany
2016: Nomad Bioscience GmbH and the Embassy of Ukraine in Germany