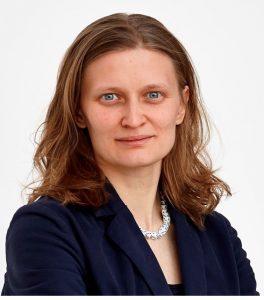 Dr Tatjana Tchumatchenko leads the research group "Theory of Neural Dynamics" at the Max Planck Institute for Brain Research in Frankfurt/Main. She studies the dynamic and information processing of neural systems from individual nerve cells to neural networks. She has developed mathematical models for describing dynamic and static properties of biological neural networks and theoretically analysed and numerically implemented them. 
Tatjana was born in Dnipropetrovs'k, Ukraine and came to Germany in 1993. She graduated in physics from the TU Darmstadt (2006) and gained her PhD in physics at the Göttingen Graduate School for Neurosciences, Biophysics, & Molecular Biosciences, Göttingen University (2010).
The Heinz Maier-Leibnitz Prize, named after the physicist and former president of the DFG, is one of the highest distinctions in Germany for young researchers and provides further incentive for excellent achievements in their research work.
http://brain.mpg.de/research/theory-of-neural-dynamics-group/group-leader.html