Days of Ukraine in Berlin and Brandenburg (16-17 September 2021) are organized under the motto "Fostering German-Ukrainian Academic Cooperation and Building a Stronger Europe Together" by the FU Berlin and chaired by Prof. Theocharis Grigoriadis, Institute for East European Studies at Freie Universität Berlin, in cooperation with the German-Ukrainian Academic Society and are supported by the DAAD.
Registration is opened till Friday 20 August
Please note: this event is currently planed in a presence format for all participants and speakers who are able to join us in Berlin, to encourage networking and direct communication. However, for those, who could not travel, including some speakers, we will be offering a possibility to join via live stream.
This scientific networking conference offers for the first time an excellent exchange platform for German-Ukrainian cooperation in higher education, science, and research in Berlin and Brandenburg. In this way, academic networks of Higher Education Institutions and research institutes in and beyond the region with academic organizations in Ukraine will be expanded and potential synergies will be explored. The conference includes cooperation highlights based on successful bilateral projects as well as a session dedicated to Ukrainian studies research in the region. Furthermore, a comprehensive range of information on relevant funding opportunities from both German and EU funding agencies will provide valuable information to support funding applications for new German-Ukrainian projects.
Within the framework of this scientific networking conference the Annual Meeting 2021 of the German-Ukrainian Academic Society will be held on the 17th of September 2021. 
Venue: Freie Universität Berlin (FU Berlin), Henry-Ford-Bau, Lecture Hall A (Hörsaal A) 
FULL PROGRAM and SPEAKERS
Program outline:
THURSDAY, 16 September 2021 (8:30:00 – 21:00), PART I, open to all interested participants

9:15 – 12:30 Info-Session I: Highlights of the German-Ukrainian academic cooperation
12:30 – 14:00 Networking Lunch/ Poster & Information session, including video-presentations of joint projects and other relevant activities in Berlin and Brandenburg
14:00 – 16:30 Info-Session II (in German): Ukrainistik-Forschung und andere Ukraine-bezogene Initiativen in Berlin und Brandenburg/ Ukrainian Studies Research and other Ukraine-related initiatives in Berlin and Brandenburg
17:00 – 17:30 Opening of the Festive Reception & Welcoming Remarks, incl. H.E. Dr. Andrij Melnyk, Ambassador Extraordinary and Plenipotentiary of Ukraine to Germany and Prof. Dr. Olga Garaschuk, President of the German-Ukrainian Academic Society (DUAG)/ Head of the Department of Neurobiology, Eberhard Karls University of Tübingen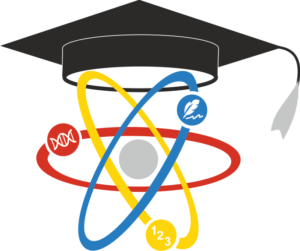 FRIDAY, 17 September 2021 (9:30 – 13:30), open to all interested participants
Info-Session III & Discussion: Funding opportunities to support German-Ukrainian cooperation in science, research and higher education
Annual Meeting of the members of the German-Ukrainian Academic Society (closed event)
Registration is opened till Friday 20 August
Previous events: